Tennis FAQ
Your event questions answered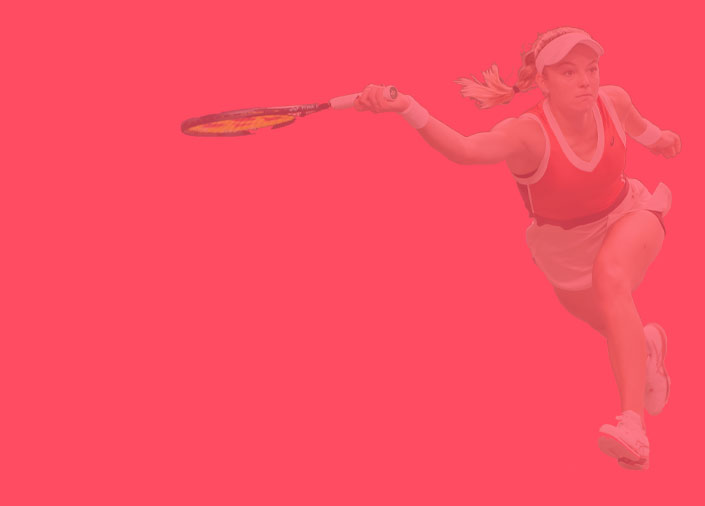 Frequently Asked Questions
We are committed to delivering you the best experience possible at the World Tour Tennis Finals week at Shrewsbury. Here are a few extra things that you may want to know to make your visit as enjoyable as possible.
If we've not answered your question here then please do feel free to email us at [email protected] and we will come straight back to you.
The acceptance list will be available on the ITF website two weeks before the tournament. A player listed may still withdraw before the tournament starts due to injury or to play elsewhere. As with all professional tennis events there is no certainty that a player will take part until they have signed in at the start of the week.
Wildcards will be issued by the LTA, most likely to British players, the weekend before the event so we can be certain of some British players in the main draw.
The event is an elimination tennis tournament, and as such the schedule of play is determined each evening for the following day.
It is not possible, therefore, to purchase tickets in advance and guarantee a specific player will play that day. However, from Thursday onwards all players remaining in the event will play every day until they lose.
Yes, they do. We have limited seating and have tried to keep prices for everyone as low as possible. There is a special family day on Tuesday when there will be loads of additional activity and the tournament to watch. There are discounted family tickets available for this day.
There is a special family day on Saturday when there will be loads of additional activities going on as well as the Semi-Finals of the tournament to watch. For this day only children under 16 have free entry to the tennis providing they are accompanied by an adult. Each adult can bring up to four children free.
The DMOS People Hospitality Village will offer the Kutchenhaus Tie Break café specifically for spectators to ITF World Tour event. There will be a range of hot and cold snacks, artisan coffees, cakes and pastries including daily specials. The Tie Break café also offers a full range of drinks including fresh barista made coffees. The Tie Break café will be open from an hour before the first match goes on court and until play finishes. Please note that The Hub within The Shrewsbury Club is not available for spectators and is only open for members, players and officials during the World Tour week. Look out for our evening hospitality events that include street food and tickets for these events are available online.
There is no dress code for courtside. The event is indoors so obviously you are protected from the weather. Please be aware that the courts are not heated so if it cold outside you may still need some warm clothing to watch the tennis.
While we do allow cameras to be brought on site, no flash photography is allowed while play is in session. Tripods, monopods, camcorders and laptops are not allowed. If found at the welcome desk, you will be asked to return these items to your vehicle before entry is permitted. We ask that photographs on the stadium court are only to be taken from your seat or behind the boards, and that it does not interfere with any other guest's enjoyment of the match. The continual use of tablets or other handheld electronic devices within the spectator areas of the tournament match courts is prohibited.
You can have a mobile phone with you but it must be turned to silent whilst you are courtside. You are unable to use your phone whilst watching the tennis to transmit match information to those not watching. If, in the opinion of the tournament organisers, you are using your phone for such purposes you will be asked to leave the building.
Yes – your ticket is for the day and you can come and go as you please. On arrival, please go to the welcome desk in the marquee where your ticket will be exchanged for a wristband. Providing you keep your wristband on you can re-enter as often as you want. Only one wristband will be provided for each ticket so please do make sure you wear your wristband throughout the day.
The order of play will be released for each day around 8pm the previous evening. It is not possible to determine the order of play before then as it is dependent upon the players involved and some matches will not finish until the evening.
As soon as the Tournament referee has released the order of play it will be placed on the tournament website.
Please remain in your seat until the end of play and only leave your seat during the times when players change ends.
Please refrain from making noise during play (but you can make as much noise, cheering and clapping between points!).
Smoking is not permitted anywhere at The Shrewsbury Club or in the grounds of the Club.
Make sure your mobile phones are set to vibrate/silent mode.
Do not use flash photography from the stands.
Ask Us A Question
Contact the Shrewsbury club tennis team
Contact Us